General principles of cooperation
AS PART OF THE FIXED MONTHLY FEE:
We provide free installation of devices
We provide free technical service within 24 hours of notification
We provide a 24/7 hotline
We provide free periodic filter changes every 6 months
We provide free periodic sanitation every 6 months
We provide free periodic inspections and descaling every 6 months
We provide a replacement device if the failure cannot be rectified on site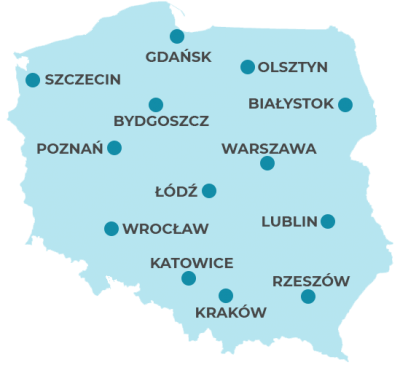 Service and customer equipment
If you have ever bought a device or want to buy it to own it, but you are unable to connect it, analyze it, repair it etc. this offer is directed to you. Our professional service team will help to solve any problem.

SALE
DEVICES
If you want to buy a device, please visit our store or contact us if you want to receive an individual offer.